The announcement of Dylan's Nobel this week excited me--I thought it was nice that a lyricist was being honored that way. Later, a good friend of mine convinced me it might not be as nice a thing as I thought. After all, there are several brilliant writers out there whose work deserves to be recognized and known better, and Dylan isn't hurting on that score.

My friend also thinks that Townes Van Zandt is a superior lyricist. Dylan may be great at one-liners, he argues, but TVZ tells the better story. Whether or not he's right, the conversation reminded me of a singer-songwriter who was not known well enough, but was a good friend of TVZ's. His name was Blaze Foley and people like TVZ and Lucinda Williams thought he was brilliant. He was also a peculiar fellow. TVZ apparently said of him: "He's only gone crazy once. Decided to stay." Here are two songs of his:
Powered by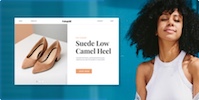 Create your own unique website with customizable templates.